Telco complaints hit 3-year high!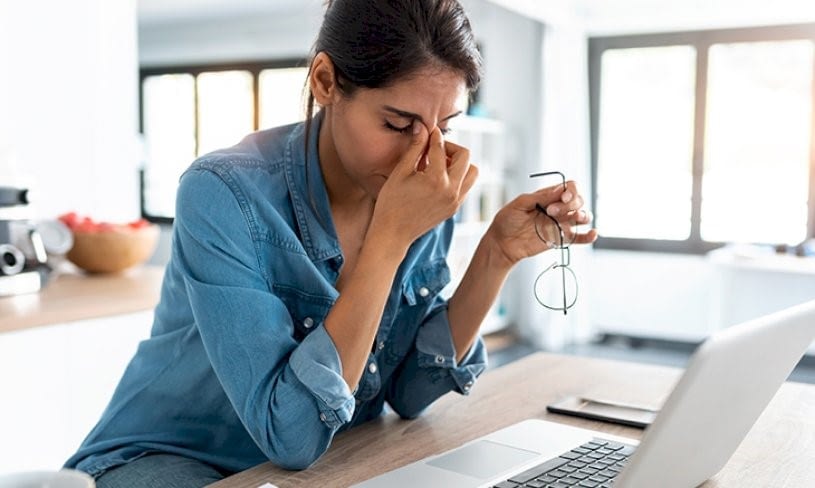 James Mitchell
22 September 2021
Small business complaints about phone internet services had increased by 6.6% in the last financial year ending 30 June 2021. The Telecommunications Industry Ombudsman published its Annual Report 2020–21 this week, which shows that complaints from small businesses reached a three-year high and financial loss continued to be a problem for small businesses.
Contact JENSEN IP ANALYSIS to discuss how we can help your business to keep tracking data and phone expenses. Mon – Fri 9am to 5pm

Telcos being uncontactable remained a problem, particularly for small businesses. While this was primarily driven by COVID-19 impacts, consumers also complained about their struggle to navigate new or changed ways of contacting their telco.

Complaints from small businesses increased by 6.6% to 19,689 — the highest number of complaints from small businesses in the last three years. Complaints about financial loss resulting from phone and internet problems grew by 13.3%. Other increases were seen in complaints about failure to cancel a service and telcos being uncontactable.

Complaints about a small business not having a working phone or internet service increased by 6.5%. However, in a positive development for small businesses, fewer complaints were made about problems with phone number loss, intermittent service, and telcos not delivering on agreements.
Internet continued to be the most complained about service type, accounting for 33.4% of complaints from residential consumers and small businesses.

Notable challenges faced by consumers during this period included problems contacting telcos and telcos' failure to cancel a service. There were fewer complaints about telcos not agreeing to and following through with resolutions and slow data speed.

Mobile phone services were the next most complained about service type at almost 33% of complaints. Mobile complaints declined by 1.5% against the previous financial year. Complaints increased about problems contacting telcos, variations to contracts or plans, and failure to cancel a service. Complaints declined about misleading conduct when making a contract and delays establishing a service.

Fault and connection problems continue to make up a significant proportion of complaints, at 47.1%. Fault and connection complaints declined for internet and landline services; however, problems for mobile services increased by 8%. The main driver of this increase was complaints about poor mobile coverage.
Complaints about Telstra increased by 11.3%, accounting for 62.1% of all complaints. Telstra recorded increases in complaints about internet, mobile and multiple phone services. Complaints also increased for Southern Phone Company, Aussie Broadband, Boost Tel and Foxtel. Significant declines were recorded for iiNet, TPG, Dodo and Optus.

"The complaints picture for this year is mixed," Ombudsman Judi Jones said. "Overall complaint volumes are down by 6% on last year and we have seen significant reductions in some of the problems faced by consumers. It's been a challenging year for telcos and consumers, and we acknowledge industry efforts to reduce complaints.

"However, we saw an increase in the proportion of complaints returning to us as unresolved, which challenged our response times. This resulted in frustration for consumers wanting to have their phone or internet problems addressed quickly."

Ms Jones described the trend in small business complaints as "concerning".
"Small businesses need reliable phone and internet services, and useful support when those services aren't working as they should," she said. "Telcos need to continue focusing on giving great customer service. This includes making it easy for customers to complain when there's a problem and providing an effective complaints process to fix that problem.

"We will continue reporting on these complaint trends and working with the telcos to reduce these complaints and improve practices."

Complaints about multiple services accounted for 34.1% of complaints, an increase from 30.6% last year, with multiple services remaining the dominant service type for small business complaints.
Small businesses made 3,946 complaints about internet services, which made up 20% of small business complaints, the highest proportion and volume of internet complaints for small business in the last three years.